July 20th, 2012 Posted in
Exercise
,
post weight loss surgery tips
,
Post WLS tips
,
weight loss surgery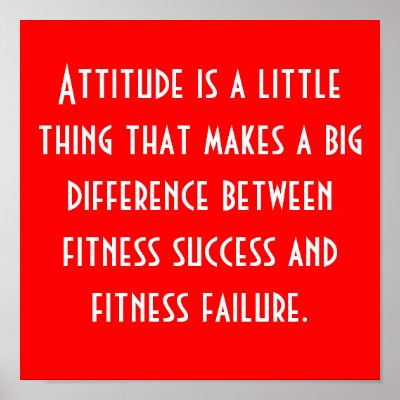 I am a commuter; I take a bus to a train which takes me home just in time to squeeze in an evening workout, which is essential for not only my well being, but my line of work as well. I recently was on the bus to the train station, and I noticed I was stuck in traffic. I watched the clock tick on in hopes that my bus would not be late. Unfortunately for me, that is not how life works. I am not a wizard that can stop a train in its tracks, so I missed that train heading south. Even though my wait time for the next train was only 30 minutes away, I stormed out of the bus furious that I had missed it. I proceeded to go on a walk to pass time, and started thinking. Why was I so mad? I was mad because I knew I was going to the miss the exercise class I love so much rather than doing a normal workout at the gym. I paused and laughed at myself because I felt like at that time I was the only one in the world that was furious about missing a workout. Most people cringe at even the sound of a workout, and would take missing that train as a ticket home to the couch eating dinner with the excuse, "well I didn't make it on time!" I then thought to myself, "What motivates everyone do certain things, even those that may seem painful and undesirable?"
What motivated me to go and exercise was the feeling I get after I exercise. I know that a great workout will help me sculpt beautiful muscles and help maintain my weight, but the pleasure from working out comes from how I feel after I do it and that is my true motivator. I have the feeling of accomplishment, and I feel like I can take on the world. What better feeling can you have than that? I may like exercise more than the average person, but there are still times when "getting there" is the hardest part-and knowing that it will be done motivates me to get there.
After reading this, I think it would benefit you if you would think about all the things you make a priority to do everyday and what motivates you to do this. For example, you may be motivated every morning to make your husband his breakfast because the feeling of making him happy makes you happy. There is still some kind of outside motivator that gets you to sacrifice those extra minutes sleeping to get out of bed and prepare his meal.
When we are interested in something there is usually something that motivates us to do it, even if it is painful in the moment. The same holds true for weight loss surgery, those who make the step to get surgery and make lifestyle changes that are difficult, most likely do it for reasons related to the outcome such as increased energy, healthier lifestyle, increased self-confidence and so on. Being happy and healthy has benefits that always outweigh the costs.
If you end reading this thinking that you may be lacking forms of motivation, maybe it is time to think about the things that are most important to you in your life. Hopefully health and well being is one of those and you can form goals associated with making you feel good that will keep you motivated each day.